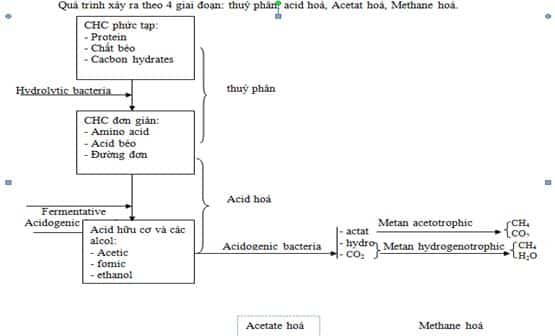 Mechanism
– Combines 3 processes of decomposition – sludge sedimentation – air separation in the same system.
– Forms granular sludge with very high vsv density and sedimentation speed far exceeding that of the aerobic activated sludge process.
Thanks to the operation of anaerobic bacteria, it transforms complex organic substances into simpler substances and produces biogas.
Anaerobic digestion:  bacteria break down organic matter as follows:
CHC microorganism  H2O+CO2+ Biogas + new cells