Nam Viet Group Celebrates 10 years of establishment
On March 22, 2022 Nam Viet Group celebrates its 10th anniversary at New Wave Hotel – Vung Tau City with the theme "JOURNEY OF LEARNING – CHANGE – GROWTH"
The 10-year roadblock March 22, 2012 – March 22, 2022 recognizes the tireless efforts and efforts of the BGD team and Nam Viet members. From the beginning, nothing happened with a small staff, difficulties in technology, techniques, capital… Up to now, Nam Viet Group has become a prestigious brand in the water treatment and chemical industry. Boiler and Air Compressor.
During the Anniversary ceremony, many meaningful activities took place to demonstrate team spirit, emotional and enthusiastic statements from the company's leadership, a candle lighting ceremony to celebrate the 10th anniversary, and a ceremony to recognize contributions. The dedication of employees who have devoted 5 years, the appointment ceremony of new Management positions, the awarding of Creativity Awards and the Pool Party demonstrate the enthusiasm and spirit of Nam Viet Group's people.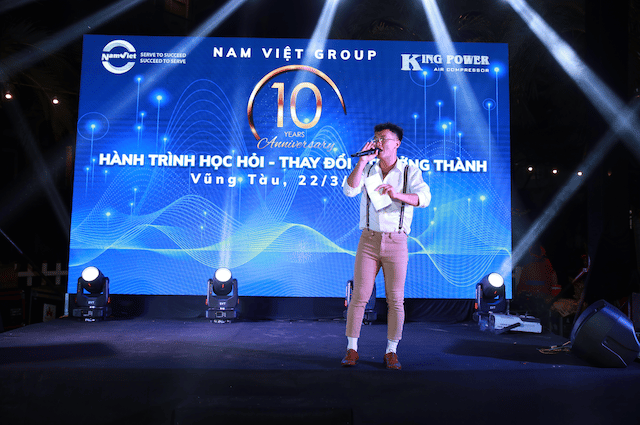 MC Hieu Le introduced the 10th anniversary program of Nam Viet Group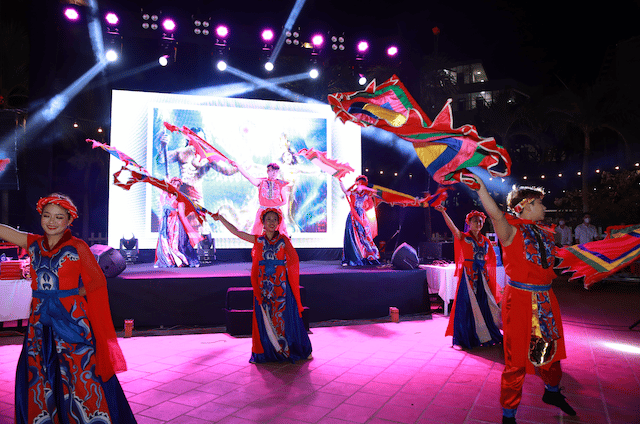 The program opened with the Vietnamese Pride dance, a meaningful song that eloquently expressed the spirit of the Vietnamese people and also coincided with the year 204 – 111 BC, the country of Vietnam was called Nam Viet.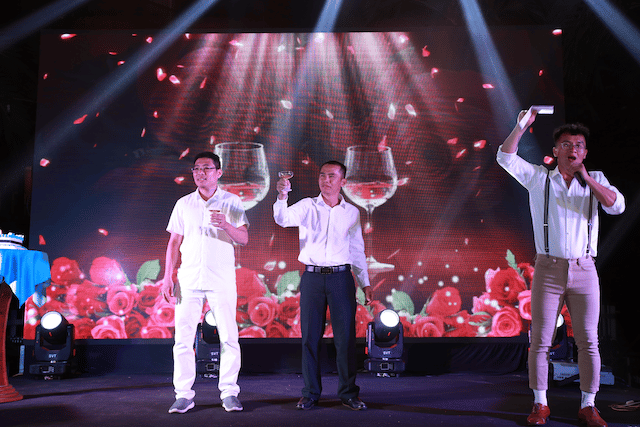 Company leaders raised their eyebrows at the party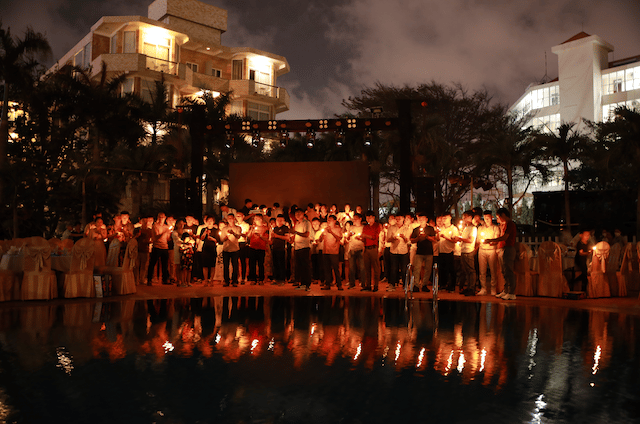 All staff perform the candle lighting ceremony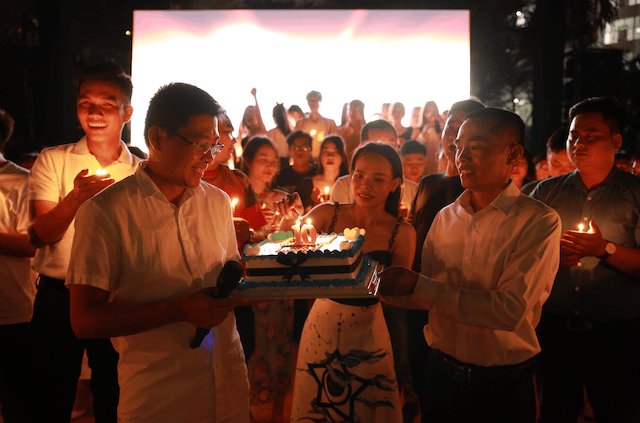 Company leaders light candles for Nam Viet Group's 10th birthday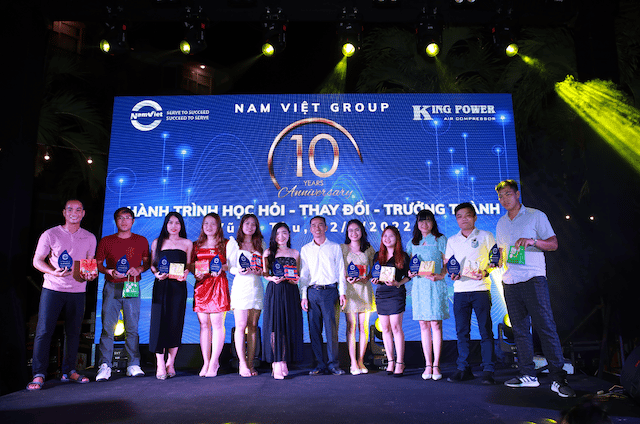 Recognize contributions to employees who have devoted 5 years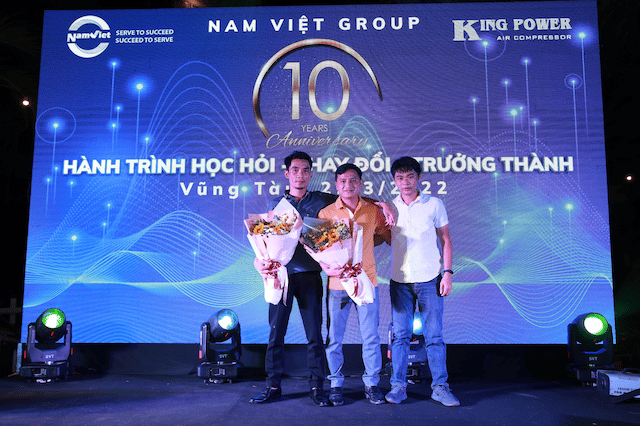 Appoint new managers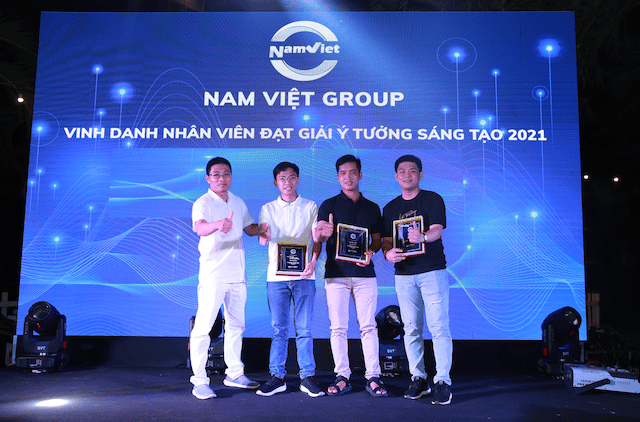 BGD awards Creativity awards to outstanding employees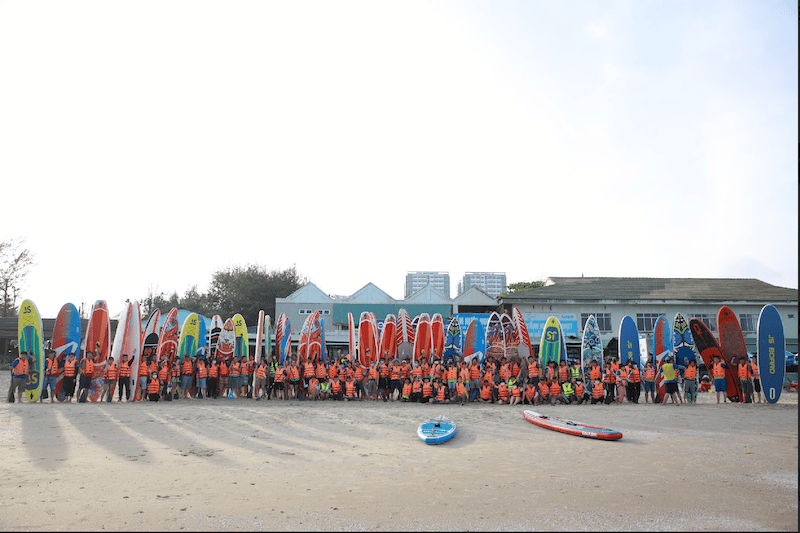 Sports activities at sea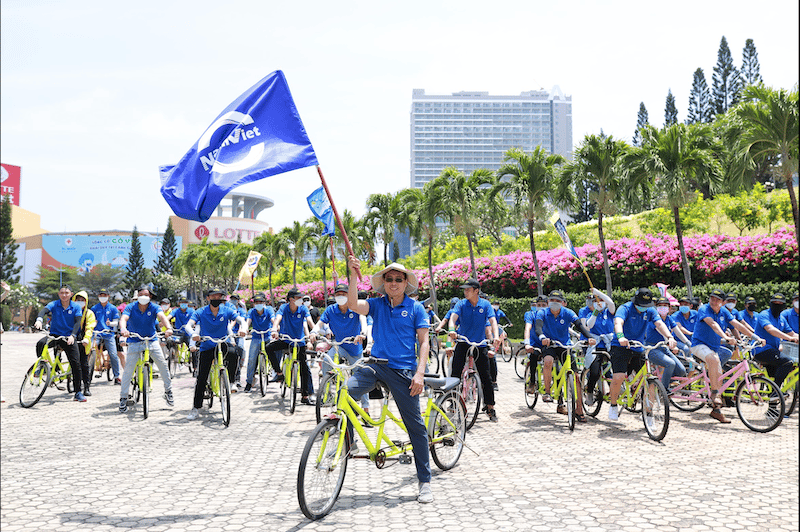 Ride a tandem bike in Vung Tau city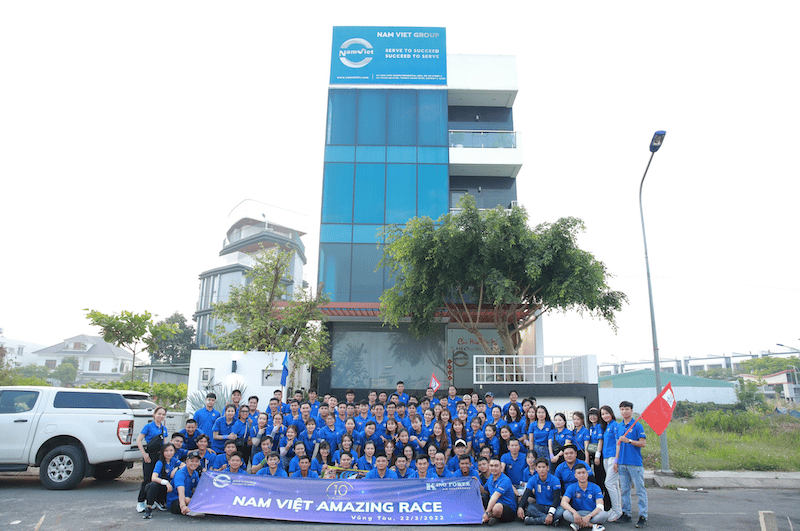 Nam Viet staff and staff in Ho Chi Minh City